Bu iş sana uygun olmayabilir
Seçili özgeçmişindeki bilgilerle bu ilanın kriterlerleri sadece %30 uyumlu.
Uygunluğunu nasıl hesapladık?
Son iş deneyimin, geçmiş deneyimlerin ve toplam deneyimin uygunluk puanını etkileyen kriterler arasındadır.
Bu iş sana uygun olmayabilir
Seçili özgeçmişindeki bilgilerle bu ilanın kriterlerleri sadece %30 uyumlu.
Uygunluğunu nasıl hesapladık?
Mesleki Yeterlilikler
Şirketlerin ilanda belirlediği kriterlerle özgeçmişindeki bilgilerin ne kadar uyumlu olduğu içerik karşılaştırılmasıyla bulunur.
Bu iş sana uygun olmayabilir
Seçili özgeçmişindeki bilgilerle bu ilanın kriterlerleri sadece %30 uyumlu.
Uygunluğunu nasıl hesapladık?
Diğer Bilgiler
QUALIFICATIONS AND JOB DESCRIPTION


If you want to be a part of our amazing team, we are looking for a"Financial Analyst" for our dynamic Commercial Finance department for the following responsibilities;

Leads monthly, quarterly, yearly financial forecast updates in closecollaboration withmulti functional teams

Works on financial evaluation of business scenarios, pricing / spending / investment decisions and respective recommendations to management

Develops forecast models in the best way to support management decision making in line with emerging business needs

Delivers monthly management reports with Key Financial Performance Measures at local and regional level
Analyzes actual vs forecast across business units, performs detailed gross margin variance analysis

Validates, tracks and reports cost saving programs across value chain

Understands links between various management reporting and accounting systems, acts as the Center of Expertise in data validation and flow

Assists in preparation of management presentation decks on forecast and business performance reviews
Do you have...
1-3 years of related experiences?
Strong academic background? Preferably graduate of Business Administration, Economics or Engineering. MBA is a plus.
Strong financial modeling and technical skills? e.g. strong command of Excel

Strong command of English?
And are you...
Excellent in analytical approach? Able to see big picture as well as strong eye for detail, able to evaluate data and draw conclusions

Strong in initiative taking? Self-starter, proactive and persistent in problem-solving, comfortable dealing with ambiguity and change

Able to manage multiple priorities and tight deadlines?

Highly motivated with a passion to learn and contribute?

Strong at interpersonal skills with positive constructive attitude


Just APPLY and get ready for #freedomtosucceed!

Hiring Policy:Since we receive large scale of applicants, we will only be reaching out to applicants that fit for the requirements. Applicants will be evaluated, and HR will get contact with the fitting candidates for further steps.
-----------------------------------------------------------------------------------------------------------------------------------
Who we are
We're a growing community of 40,000+ diverse, talented entrepreneurs - united in the relentless pursuit of a cleaner, healthier world. Drawing on each other's skills and working together, we put people at the heart of our business. Through research and development, science and partnership, we make products that people have loved and trusted for generations.
How we make a difference
Hygiene is the foundation of health. The global pressures of urbanisation and climate change are increasing the need for improved hygiene products, services and education. Health related events are challenging public systems and driving the underlying demand for self-care, STI prevention and good hygiene practices. Digital is transforming what and how people buy. The world needs sustainable solutions to a host of new mega-trends. We help people dealing with these new challenges by innovating in areas like personalised nutrition, wellness, and digital health and hygiene.
As RB Hygiene Turkey...
We are operating in homecare business with Finish, Vanish, Marc, Calgon, Cillit Bang, AirWick and Woolite brands. Apart from the Local HQ, we have a production plant located in Turkey. Together with two locations, we are a big family working collaboratively to enjoy sustainable growth of the business.
Our biggest aim is creating a purpose for all of our brands to achieve our mission 'Create a Cleaner World'. Our purpose journey has started with Finish brand with the campaign of 'Promise Me'. We asked millions of people to make a promise to stop prerinse and save 57 litres of water per dishwash. Finish will continue this campaign until it leads a behavioral change in society to save Turkey's water.
To actualize our aim, we are working as 'Army of Believers', and we try to implement sustainable solutions to our way of working as well. If you wonder our life, please visit us on Instagram!
Our heritage
Our focus on cutting-edge science and our strong sense of social responsibility stretches back to 1819. Together they have enabled us to help people lead healthier lives and have happier homes for over 200 years. Our business is dynamic, our teams are diverse and the purpose and vision we all share have made RB the unique, leading global consumer health and hygiene company it is today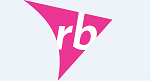 Tüketici Ürünleri, Temizlik Malzemeleri